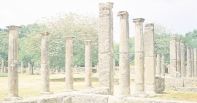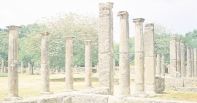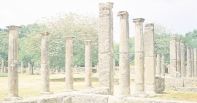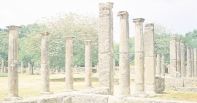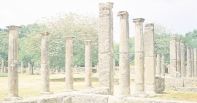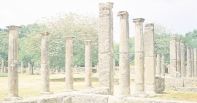 The Palaestra is the only open-source wrestlers' site designed from the ground up to be a reliable way to meet and keep in touch with wrestlers. It does not use proprietary "bloatware" which crashes frequently and slows down systems. It offers the choice between a graphical (click on buttons) and a command-based (IRC-like) interface if you prefer that. It is hosted on a Unix system, not under Windows, and does not require browser security settings to be lowered as some sites do. This protects you from viruses and malware. It should work with any browser you choose to use; if it doesn't, contact me. Other major chat sites require downloading extra software and the hassle and system risk that entails. The Palaestra runs on its server and leaves your system settings alone. You'd rather spend time on the mats, not fixing computer crashes.

The Palaestra was the name of the wrestling arena in the ancient world. Some of the most famous ones were in Delphi and Olympia (the site of the ancient Olympic Games) in Greece. In Plato's Symposium, Charmides and many other ancient works, we see that the palaestra was not just a gymnasium in the original sense. See the History page for more information on the social and athletic nature of the palaestra.

The Palaestra website is made by a wrestler, to be a resource for the wrestling and combat sports community. Suggestions are welcome. If you enjoy the site, and want to see it continue and get even better, please consider a donation to defray hosting and operating expenses.

Website by NickZ.  Comments are welcome. Copyright © 2008-2013.

 

Web hosting provided by .
This site has been viewed [an error occurred while processing this directive] times since October 30, 2013.

Page Created:  March 31, 2008
Last Modified: Oct.  30, 2013