Previous Wrestlefest pages: 2012
Pre-Fest Fest on Staten Island, Saturday, February 16, 2013
NYC Wrestlefest over President's Day Weekend, Sunday through Thursday and a few the following week ;-)
Have a great freestyle practice at Metro then we head over to the hotel for the Wrestlefest.
Photo credits: NickZ, MikeSWUK, The Wriggler, Jonesy732, LB200, BrawlMart, nywrestlerman, the Brown Bomber, and NYCGrappler.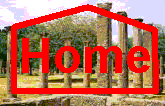 Palaestra Home


Palaestra Help & Documentation


Official Wrestlefest Web Page and Roster


Click here to send me comments on this web page.
This page has been visited Can't open count data file for Reading: No such file or directory Can't open count data file for Writing: No such file or directory System doesn't support file locking: Bad file descriptor




times since April 15, 2013.

nickz@palaestra.us.com

Page created:   Apr. 14, 2013
Last modified:  Apr. 16, 2013